Ireland was hoping to host 2023 Rugby World Cup, but their hopes have now been dashed. There was a comprehensive technical review done and as a result of that the World Rugby organization has endorsed the opportunity to South Africa instead of others who bid. Explanation for the choice is provided as there are several parameters on which each bidding country is rated. As per these evaluation factors the final decision is taken.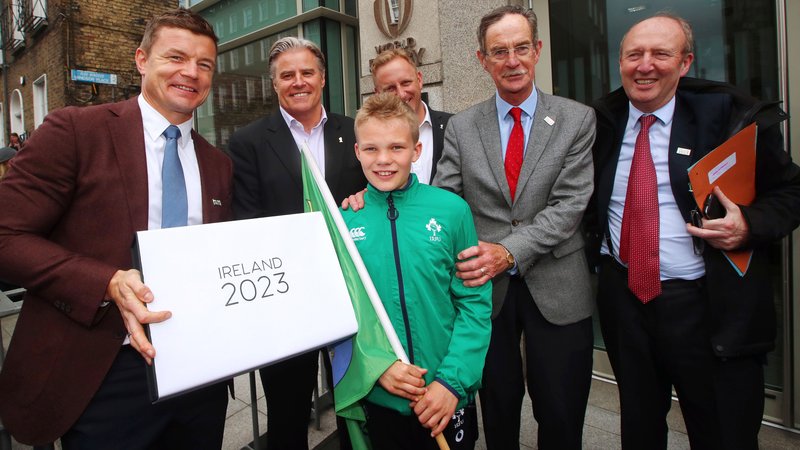 There are several reasons as to why Ireland's bid fell unsuccessfully. Every nation is rated as per five criteria which carry weightages. These comprise of factors like tournament structure – 20%, commercials and commitment – 35%, tournament structure and organization – 5%, host cities and venues – 30%, hosting and vision – 10%. Ireland rated last in all criteria except in tournament vision factor where they came second to France.
There were several issues that came out from Ireland's bid. For instance, money is the biggest factor; South Africa has offered to pay the highest after which comes France and Ireland fell behind them. In terms of venue and host cities South Africa also trumped above the other competing cities and nations. The committee also found fault with the upgrade work that is required by the proposed stadiums in Ireland.
Also, though the country has hosted major events like The Ryder Cup, Women's Rugby World Cup, football finals and England club rugby games, the committee felt that scale of the event that the Rugby World Cup would involve, has not been hosted by Ireland before. Also, the fact that Killarney was the proposed venue for the event, it was felt that it was not the right size that can hold an international rugby event of such proportions. However Killarney does host the Irish Open and hence, such a review of the city has come a little harsh on the people.